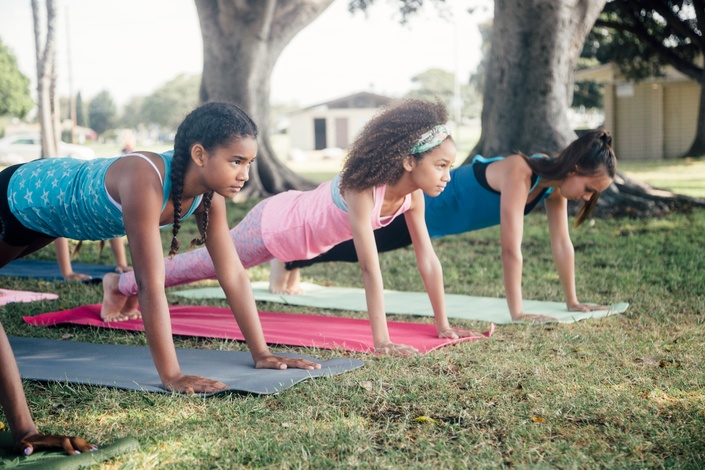 The 30-Day Motion Health Challenge
A Tool for Coaches, Parents, and Physical Education Teachers
The HSS 30-Day Motion Health Challenge is a series of education-based neuromuscular training sessions designed to help adolescent athletes identify injury risk factors, improve strength, and reduce the risk of musculoskeletal injury. Sports Safety and Sports Performance experts at HSS have developed this program to help adolescent athletes prepare to return to sports following a prolonged absence from training caused by the COVID-19 pandemic.
This program emphasizes the importance of high quality movement, guides participants through simple fitness assessments and performance challenges, and can be performed in a relatively small space with little or no equipment.
Thanks for joining us. Enjoy the Challenge!